PTPv2 Configuration over a Web Interface
By Andreja Jarc.
In my last post I promised to show you how to configure the IEEE 1588 Default Profile on a grandmaster (GM) via a web interface. This is what we will do right now.
We will use the same PTP master device M600/GPS/PTP from Meinberg with V6 firmware as we did in the last tutorial on the configuration over a front panel.
Check first the IP address of a LAN0 port on the device via a front panel. This can be reached by following these steps starting in the main menu: Network->Network Interfaces->lan0:0 IP Address. If it is not yet configured, do it additionally.
Open your web browser and type in the IP and login to a LANTIME Web Interface with given login credentials.  As per default these are: root/timeserver.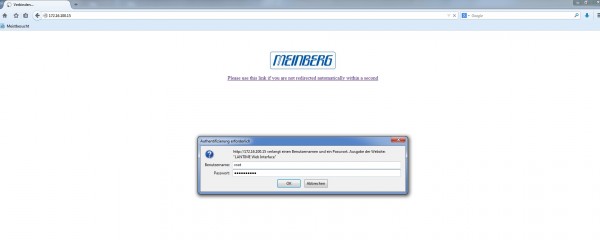 Figure 1: A Login website to M600 in a web browser.
Proceed to the PTP Menu. Go to "PTP v2 Configuration" settings and select the Interface which will act as a Master port in your PTP network.
A little clarification here: if your device has only one PTP port it is no-brainer, but if it has more it needs to be defined at this point which will operate in the master mode.
Go to the PTPv2 Configuration menu-> Global settings and select the Default E2E profile. PTP Mode is set to Multicast Master and the Network Protocol UDP/IPv4 Layer 3 as defined in the IEEE 1588 v2 standard. The Announce (1 announce message every 2 sec), Sync (1 sync message per second) and Delay Request Interval (1 request every 8 seconds) set as per default leave for this example unchanged.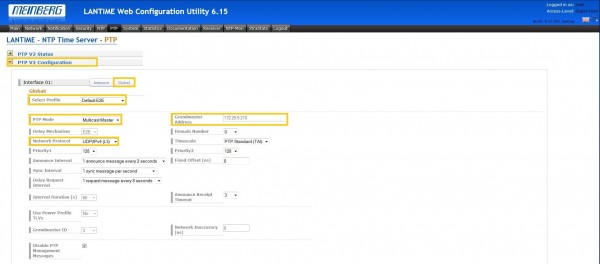 Figure 2: Configuration of the Default Profile via a Web interface.
Go to a Network settings tab in the Configuration menu. It is important that a valid IP Address and Netmask are assigned to the PTP port.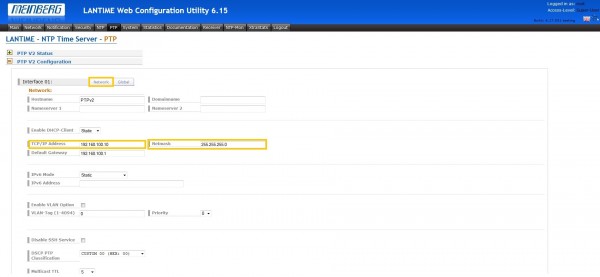 Figure 3: Network configuration of the PTP port.
An important note! Any modifications you do in the Web interface don't forget to save (the "Save Settings" button can be found in the lower left corner of the page) and confirm with "Save as startup configuration now" to let it be available after the next reboot.
Now you are all set to try out the PTP synchronization with an end device (a slave clock). Please bear in mind that all settings between a master and the slave should coincide.
If you have any additional question or comment feel free to fill in the provided form below. I'll be happy to assist you forward.
Related Posts